Listen
Listen
7 tags
"x days since I last cut - Feel like a failure"
Following on from something I just read on here, I want to follow that point up! I think in many ways challenging yourself by saying "so many days since I last cut" puts an inordinate amount of pressure on an unstable psychological system. You cut to cope, because it is all you know and it is in answer to a sometimes irresistible calling. Thus it doesn't mean you are a failure...
8 tags
Does this sound like ADHD?
I am 28 and believe I have undiagnosed Inattentive type ADHD. I am going to a psych app in November because my mind is generally all wonky lol.  But rather than reel a list of symptoms I experience, I would like to get the opinion of some of you seasoned ADHD'ers on this experience which is typical to me. (I know you can't give professional diagnosis etc etc etc, I just want an...
Anonymous asked: NEWSFLASH: No one gives a shit about your irrelevant opinion!
8 tags
Freelice - Most pathetic thing I have seen yet.
People who run these so called freelice "truth blog's" need to get a fucking life seriously. They make the most pathetic and embarrassing reading I have ever seen and those who indulge in this most distasteful mode of cyber bullying need to take a good look at their own lives and get a fucking hobby.  As well as a reality check….. Guess what? Non internet celebrity people...
4 tags
pressure
I can't take the pressure I can't take the pressure, I can't take the pressure of my parents expecting and needing me to go and get a job and be a productive person when I can't tell them the truth of the fact I feel I am incapable of holding down and functioning within a job without having a breakdown at the moment. I am afraid to find one and have to face that...
2 tags
arrhsksfjksdfj
I want to tear myself to pieces and cry and tear myself to pieces and cry and tear myself to pieces. I can think of nothing better to do with myself today than cut and cut and cut and not stop.
8 tags
Thoughts on young diagnosis
I am of an age (28) where I have come over the past year to realize that I am not just the quirky individual who has a gift of seeing and feeling more deeply than other people. That there is something clearly wrong. Part of me is angry that no one noticed when I was a teen and I was allowed to suffer so long. That long suffering has led to deeply embedded negatives in life that I have come to...
6 tags
the lonely sting of despair
I don't think I have it in me to be happy. I don't think I will ever be happy. All I want from life is happiness and I fear I will never find it. Everyone else has goals like a good job, kids, this car, that telly, this status etc etc, and while I do have mine, all I want is to be happy. I looked at old blogs and diaries dating from 2003 and made a mood diary on an online calendar and...
8 tags
Follow this blog if you like quirky, Medieval,...
http://www.tumblr.com/blog/faybrotherhoodandleeburns
6 tags
What is my beef??????
Yesterday I was meant to be going out for lunch with some friends as one of them is moving away for a new job. However my stupid brain failed completely to commit any part of the conversation arranging this dinner date and so I obviously failed to be up in time, made everyone late and annoyed everyone. Any normal person would be like "oh god I'm sorry, what a twat I am" and laugh...
13 tags
Fucking fuck.
I am a failure at life. I have just finished my degree with a 2:1 yet still I feel like a failure… like I didn't do well enough and that I am incompetent to do any of the jobs I am now qualified for. I do not have what it takes. I am good at music and art. I am shit at anything else. I have just been trying to please my parents. All I care about is making mummy and daddy proud of me...
6 tags
cutcutcut
I want to cut cut cut cut. So hard not too.  My scars look so ugly and red. I gave that wrist a real hammering between September and April. Should not add more. But I want to. 7 day bender of gigs, summer solstice, parties, fags and booze bringeth a comedown. Maybe it will be better tomorrow. Maybe this is a natural downer reaction from a week of self abuse. Please don't let it be the start...
5 tags
It annoys me more than it probably should when...
truefax
69shadesofgray asked: in case someone forgot to tell you today, you're beautiful.
7 tags
another cutting pictures rant
OK, I can kind of get why one may wish to post cuts… perhaps to document their journey or whatever …….. But why in the WORLD would you post a picture of your cuts which also includes your FACE?????? So everyone in the world could see your picture and know you cut? What if some dickhead from your school or workplace is for some reason… probably trolling….prowling the...
8 tags
Release the kraken: Can everyone please report... →
apaperheartromance: https://www.facebook.com/events/317581861661089/ this is just sick like really wtf. here's a screen shot of the event if you're too lazy to click the link. Why they wanna kill this girl? " I'll give you a summary! Kourtney stole Nick from Hannah. Hannah & Nick have been off & on for…
1 tag
12 tags
Can anyone who is diagnosed identify with this...
I'm not sure if I want to be medicated. Do I need to be medicated? I do not know? I do not know how far from normal my thoughts and moods really are. Where are the lines between normal and not normal? Am I simply being over dramatic? And I nursing a romantic notion of the 'tortured artist'. Or am I grossly underestimating my problems? Will I be surprised at the magnitude of my...
9 tags
Nobody understands *woe is me* lolol
There is no one I can talk to about my difficulties in life other than my bipolar band mate. And I don't feel like I can just talk to him all the time because he isn't a therapist and it's not fair. I also don't want to end up becoming overly dependant on him as some kind of emotional crutch. Furthermore, I don't wanna bring him down. Nevertheless I feel he is the...
10 tags
relationships are to be avoided at all costs?
I can feel my mood dropping and I don't know why. I have a lot to do. Two paintings to finish by the weekend. I have to be motivated and push myself but I'm getting that feeling of "ahhh push it aside…. I can't be bothered to focus" that I always get when the mood starts pushing southward….. I'm thinking of cutting but I don't intend to act on...
6 tags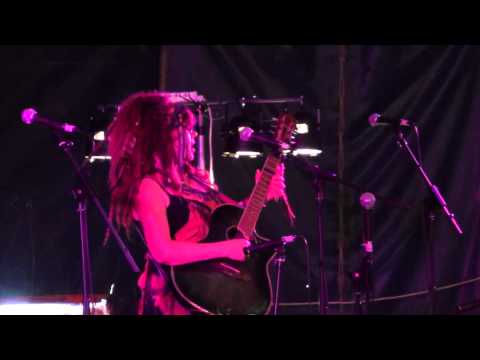 1 tag
The names of the bullied. What was yours?
The names I wore around school included… Beatle Girl Fungi Fay Freaky Fay Clampit Bush Piggy Swamp Donkey. Those who called the names may have forgotten those names but I never have. What did they call you? 
6 tags
"If you believe someone is self harming for...
Quote of the day. Full article here…http://bipolarbear.co.nz/2012/05/24/7-things-you-need-to-know-about-your-self-harming-friend/ It seems to be the "big thing" in the dark world of self harm to "not appear like an attention seeker" to make it clear that "this is not for attention". "Those people who do it for attention give us all a bad...
4 tags
whut?
I have had a really good and productive day, finishing and starting several paintings and accordingly have felt really good about myself.. But now I want to cut. And I don't even know why. The urges are really strong. WTF??????? 
5 tags
The enigma of eating disorders
I consider myself an empathic person. I have to be because I am a) a songwriter and you need to be able - like a an actor to plough the depths of a range of pain and hurts you may not have experienced yourself. And b) having a generally wonky head and having had many social difficulties means you learn to see those nuances of darkness other, happier people miss. I find I can connect with most...
7 tags
I finally did it.
After having a fucking breakdown over a passive aggressive facebook status about my leaving my laptop in the kitchen, which involved hours of crying, cutting and roving the countryside following those old well trodden but highly innacurate cognitive paths of pain that depression brings upon your mind. I stayed up all night that night doing things and by the early morning I had switched to a very...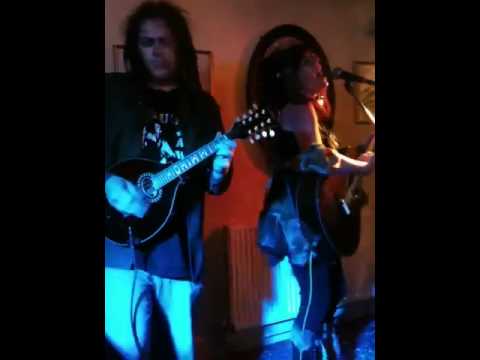 leave-it-to-us asked: We are two best friends here to help people out. We are an advice blog ready to help people out with anything from heartbreak, to depression to simple everyday issues. Send us your questions and Leave It To Us to help you out!Love, Caro&Lex
2 tags
If one has cyclothymic tendencies?...
which could progress to bipolar I or II……And one does not get it treated. How likely is it to get worse… to a point of being unmanageable?  
3 tags
You know you are a fuck up when
You know little "factoids" such as that kitchen knives are next to useless for the purposes of self harm………..
true story
i genuinely am paranoid that everyone secretly hates me and thinks i am really really annoying and awful and is pretending to be my friend and it's all part of some big joke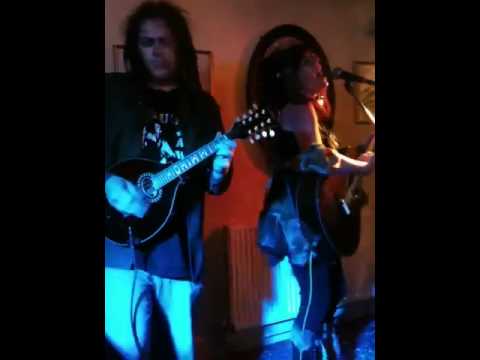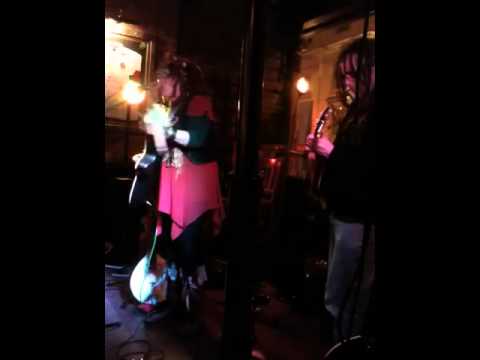 5 tags
Fay Brotherhood & Lee Burns: May News →
faybrotherhoodandleeburns: Hello there lovely people we hope you are well! Here for your diary are the dates of our May gigs. Not many this month we're afraid, but Fay has the final push to finish her degree this month! Which means (all going well) she will have BSc Hons Wildlife Conservation for to add to her name! woo! FAY BROTHERHOOD & LEE BURNS MAY DATES